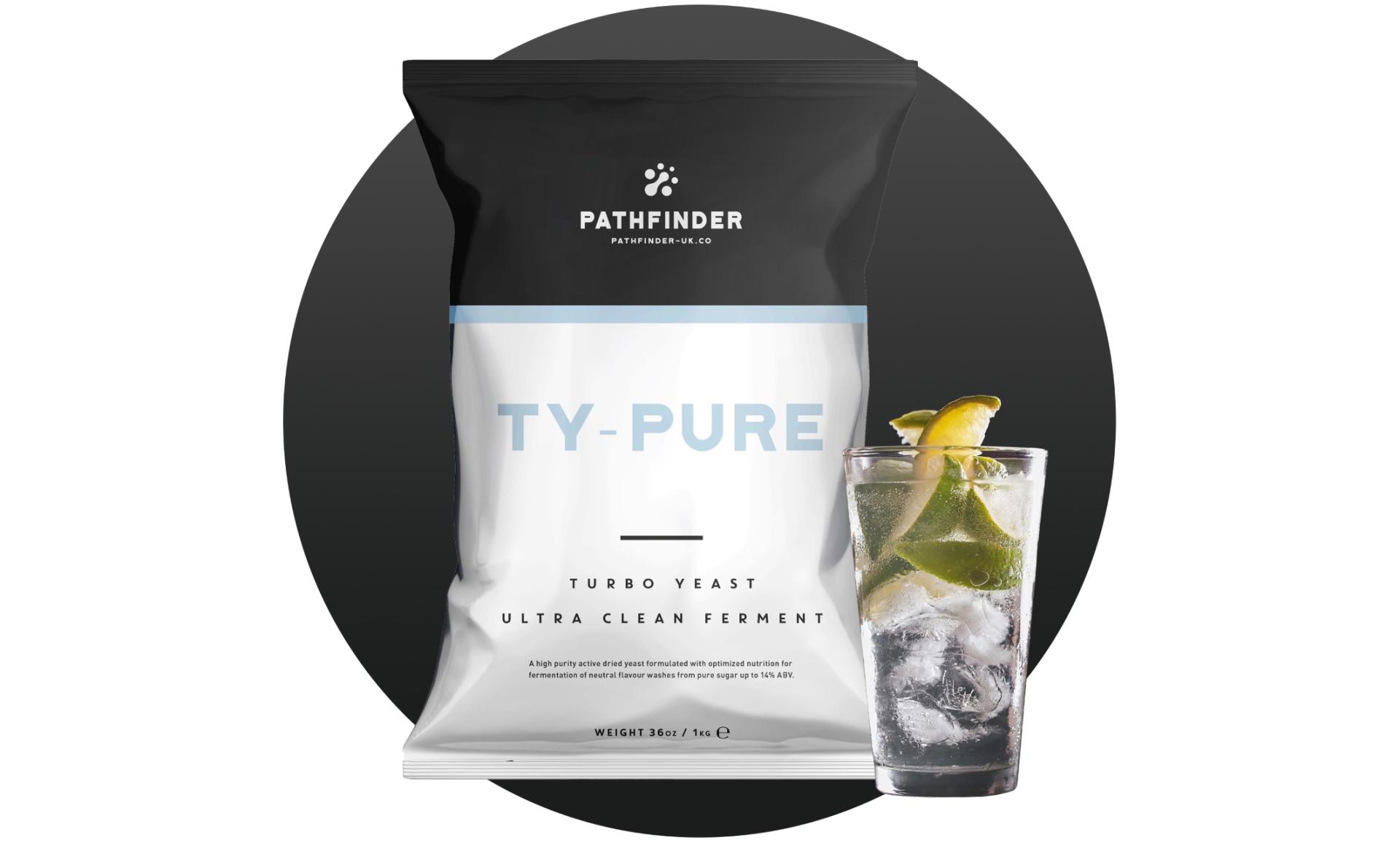 Niche are pleased to announce our new partnership with Pathfinder, whose exciting range of ingredients we're now distributing to breweries up and down the country. 
Pathfinder is a range of turbo yeasts and flavours that enable brewers and distillers to create base liquids to produce flavoured alcoholic beverages and spirits.
1 – Hard Seltzer is the fastest growing alcoholic drinks trend in the world, as customers look for a drink that is beyond beer.

2 – The American Hard Seltzer market alone was worth $4.9 billion last year, appealing to male and female consumers of all ages.

3 – Hard Seltzers are cost effective and quick to brew - if you brew lager, you can brew Hard Seltzer!
Using yeast, nutrient, and sucrose, you can brew an alcoholic wash in just four or five days – Sucrose ferments completely which creates the unique selling point for Hard Seltzer of a Low-Calorie drink.  Then use your creative flair to develop a product to excite the tastes buds of the consumers looking for a drink that's beyond beer.
We've grouped our market leading yeast & nutrient blended products and nutrient only products from Pathfinder in a new section in our online shop.
Now Niche can supply you with everything you need to produce hard seltzers.  Visit us at Beer X to find out more
Click here to check out our new HARD SELTZERS & DISTILLING products. 
Latest blogs
BRITISH STANDARD ACCREDITATION ALL IN PLACE: YOU'RE IN SAFE HANDS!  
Nichesolutions is pleased to report that we have recently received our BS EN ISO 9001-2015 accreditation. This means that, as a customer of our brewery essentials, cleaning chemicals and pharmaceutical preparations, you're in safe hands!
COME AND SEE US AT BEER X THIS WEEK!
14th Mar 2022 Nichesolutions can now supply you with everything you need to produceHard Seltzers, including: * yeasts * nutrients * flavourings ... and much more Plea...
HEARD KEYKEG PRICES ARE RISING? NOT AT NICHE!
HEARD KEYKEG PRICES ARE RISING? NOT AT NICHE! 2nd Dec 2021 As you may be aware, the price of Keykegs is rising from 1st December 2021, and Niche Solutions want to pass our reseller discounts on to you. We're holding our ...