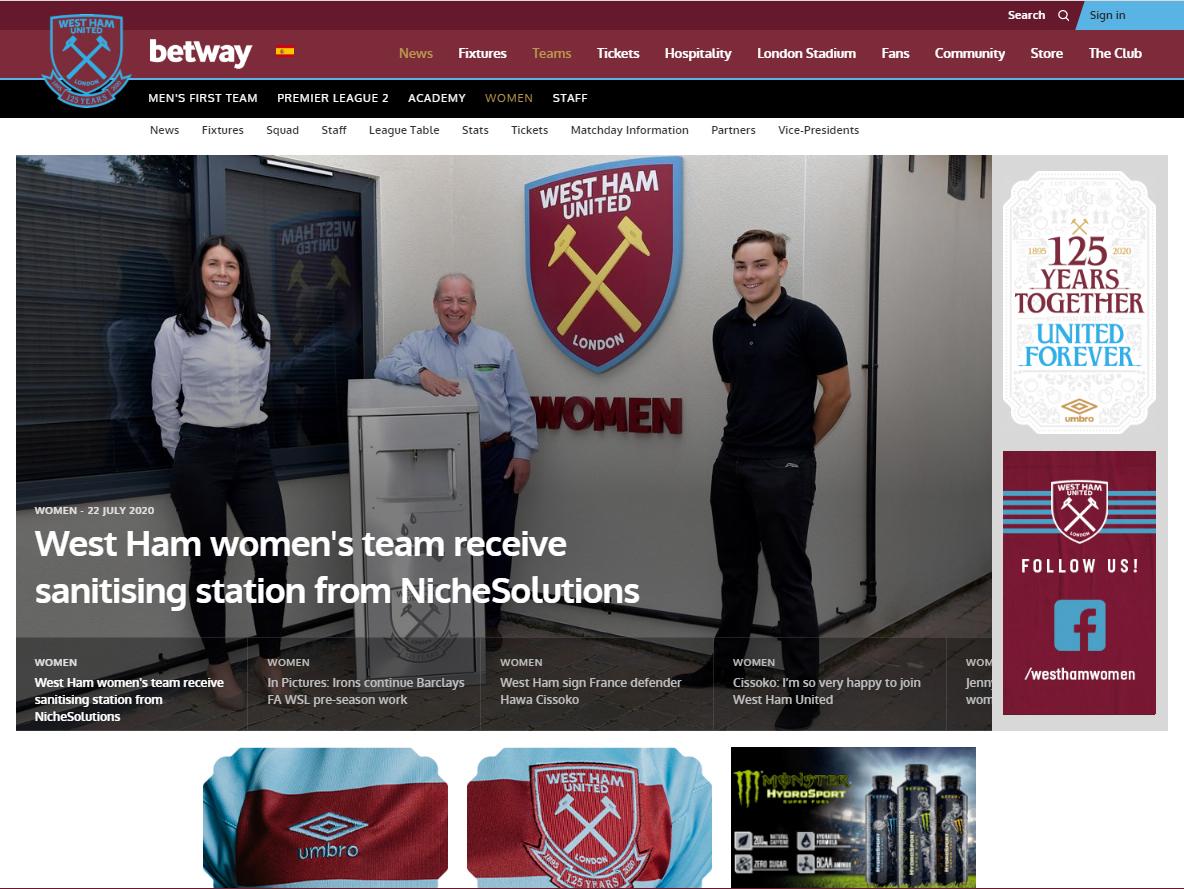 A new non-touch sanitation station donated by sponsors NicheSolutions has been installed at the training ground of West Ham United Women. Please click here to visit the NS Solutions website for more information.
The unit, which eliminates the need for individual sanitisation bottles, is built of food-grade stainless steel and can hold up to 8,000 shots of alcohol sanitising gel, which is supplied from a 20-litre KeyKeg. The front has been engraved with the Hammers' crest, which celebrates the Club's 125 years.
WHUW Managing Director Jack Sullivan has thanked NicheSolutions Managing Director Paul Calcott for his donation. He said: "The most important thing is that we want to make sure everyone feels safe when they come to our training ground or our matches. That goes for players, staff, coaches, and supporters alike."
Having provided West Ham United with smaller sanitisation units for use across the Club's training ground and stadiums earlier this year, Paul Calcott was delighted to launch the new stand with the women's team at Chadwell Heath.
He said: "Previously, we had an alcohol sanitisation stand that we launched at the beginning of the global coronavirus pandemic, which utilised a 750ml tank, but was only really viable for use by between 20-30 people before running out of sanitisation gel."
With the sanitisation station holding the equivalent of 10,000 mini-bottles, OneCircle's (the producer of KeyKeg and UniKeg) Natalie Maestri believes the environmentally friendly aspect of the unit is an added incentive.
She said: "Replacing with circular bulk packaging is so crucially important because, with more and more people rightly conscious of their hygiene, we're seeing this packaging disposed of in the wrong manner."
Click here to visit West Ham United Women's website for more info.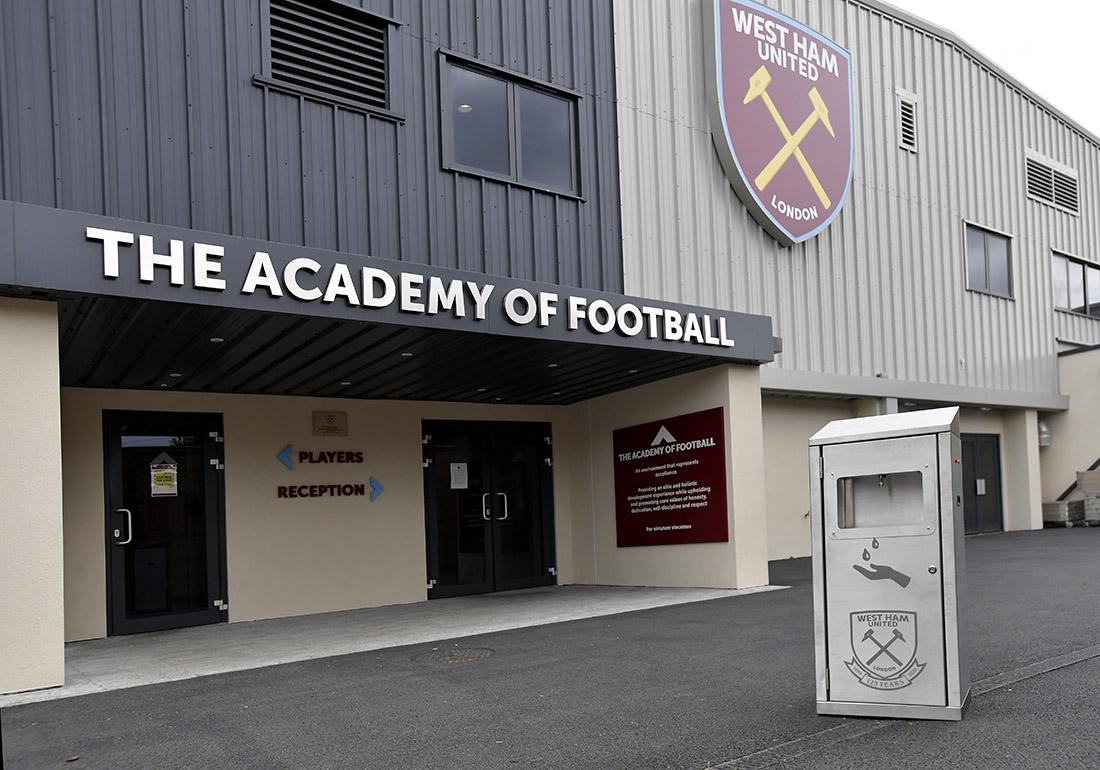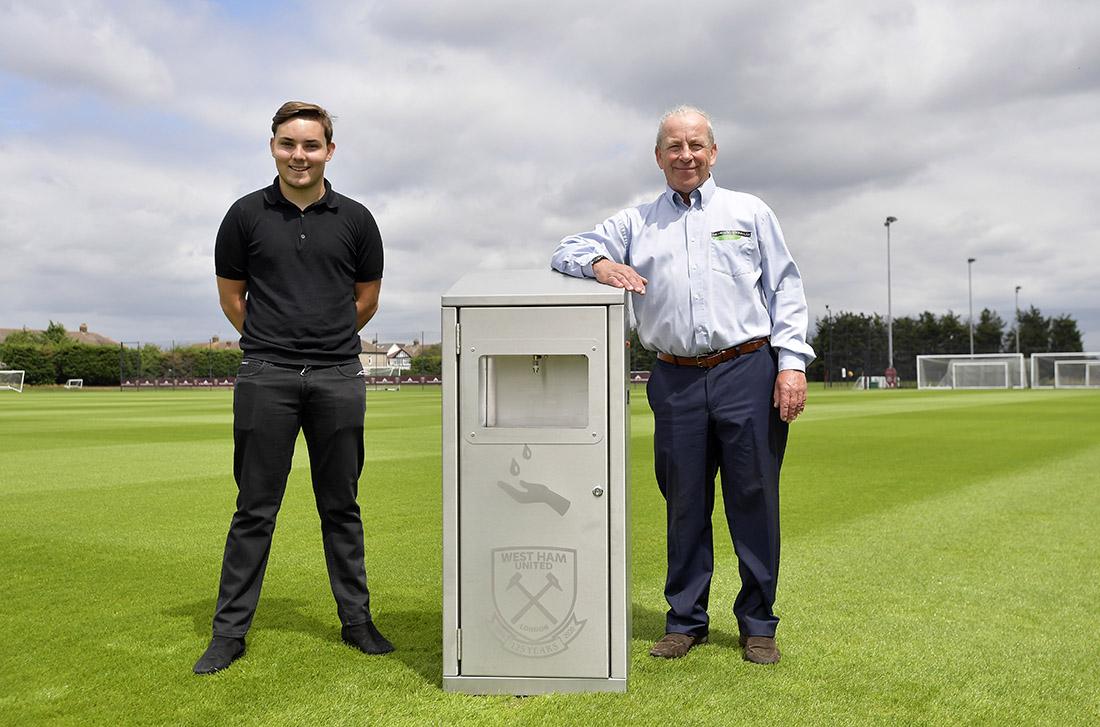 Latest blogs
BRITISH STANDARD ACCREDITATION ALL IN PLACE: YOU'RE IN SAFE HANDS!  
Nichesolutions is pleased to report that we have recently received our BS EN ISO 9001-2015 accreditation. This means that, as a customer of our brewery essentials, cleaning chemicals and pharmaceutical preparations, you're in safe hands!
COME AND SEE US AT BEER X THIS WEEK!
14th Mar 2022 Nichesolutions can now supply you with everything you need to produceHard Seltzers, including: * yeasts * nutrients * flavourings ... and much more Plea...
HAVE YOU THOUGHT ABOUT BREWING HARD SELTZERS?
2nd Mar 2022 Niche are pleased to announce our new partnership with Pathfinder, whose exciting range of ingredients we're now distributing to breweries up and down the coun...