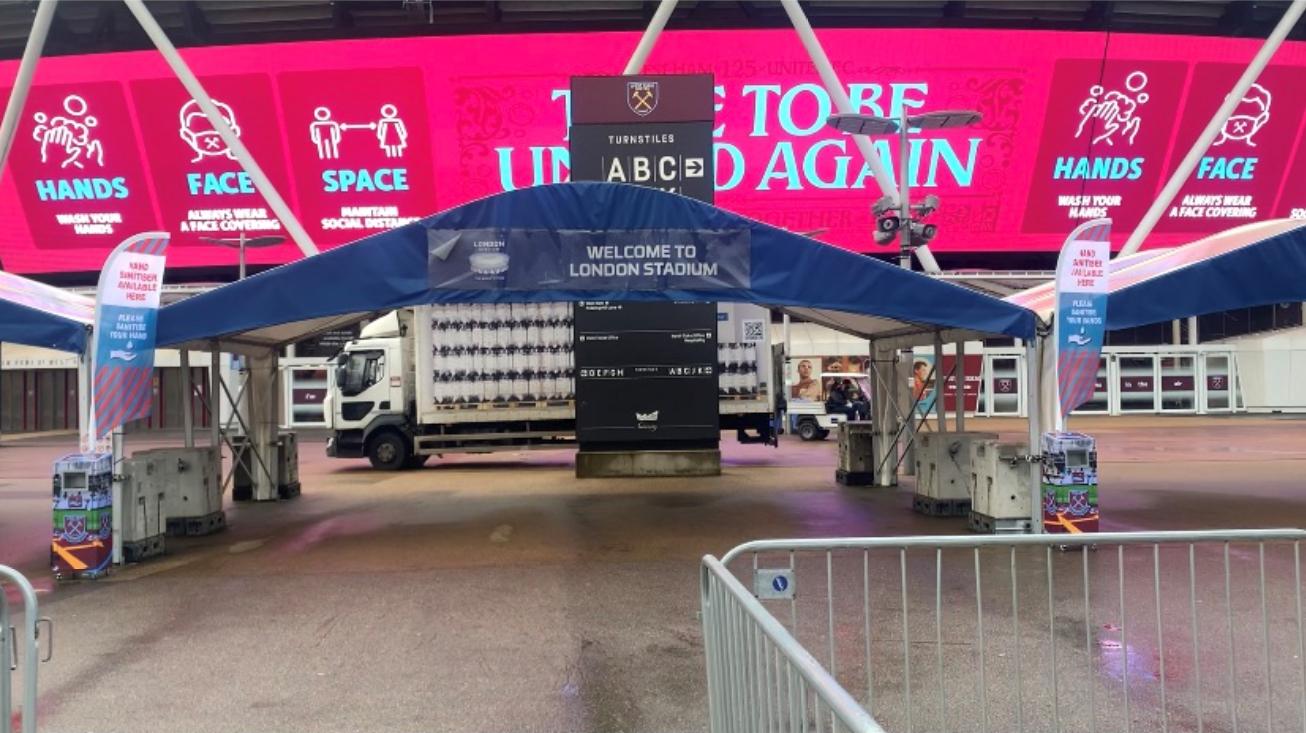 NicheSolutions are playing an important part in enabling fans' safe return to sporting events after their prolonged absence during the worst of the COVID crisis.
So far, West Ham United and Kings Lynn Town have made use of the invaluable units, with our local club Northampton Town set to follow this weekend – Northamptonshire's own Silverstone circuit having used our sanitiser stands earlier this year at the British Grand Prix
Our 20-litre non-touch sanitation stations are made from food-grade stainless steel can be filled with alcohol or non-alcohol hand gel – with each station supplying over 7,000 shots of sanitising gel.
We supplied two custom-branded 20-litre sanitation stations to West Ham United FC, which helped the Premier League club welcome 2,000 fans to its recent game against Manchester United.
Last weekend, NicheSolutions' sanitation stations were at the Kings Lynn Town ground, enabling the Conference Premier outfit to play Torquay United before a crowd of 625.
And earlier this year, the company's sanitation stations were installed at Silverstone to serve the press room, pit teams, on-site medics and other staff present at the British Grand Prix.
As fans slowly return to sport, NicheSolutions MD Paul Calcott is hoping more clubs will now be attracted by the sanitiser stands' track record of efficiency, safety and eco-friendliness.
"Hand cleaning and sanitisation is more important than ever right now," Mr Calcott said. "Having the sanitiser stations at sporting events means that returning fans can keep themselves safe.
"One alternative is individual sanitisation bottles, which are often not recyclable. Here, we remove the need for small individual packaging, keeping everyone safe and sanitised in an environmentally friendly manner.
"Smaller sanitisation stands often utilise a 750ml tank, only really viable for use by between 20-30 people before running out of sanitising gel. But here we have a station that can produce over 7,000 shots of alcohol gel, eliminating the need for regular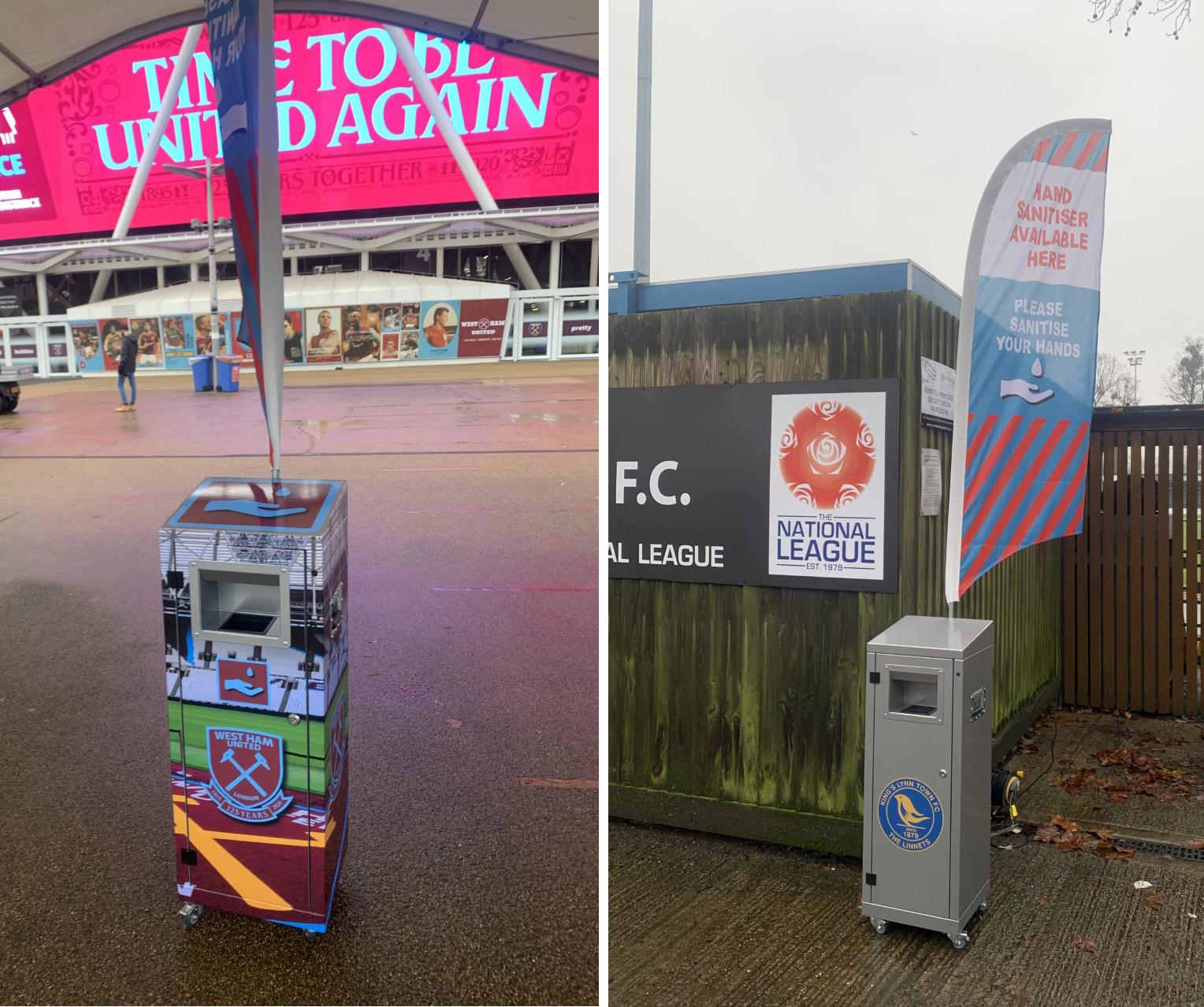 Latest blogs
BRITISH STANDARD ACCREDITATION ALL IN PLACE: YOU'RE IN SAFE HANDS!  
Nichesolutions is pleased to report that we have recently received our BS EN ISO 9001-2015 accreditation. This means that, as a customer of our brewery essentials, cleaning chemicals and pharmaceutical preparations, you're in safe hands!
COME AND SEE US AT BEER X THIS WEEK!
14th Mar 2022 Nichesolutions can now supply you with everything you need to produceHard Seltzers, including: * yeasts * nutrients * flavourings ... and much more Plea...
HAVE YOU THOUGHT ABOUT BREWING HARD SELTZERS?
2nd Mar 2022 Niche are pleased to announce our new partnership with Pathfinder, whose exciting range of ingredients we're now distributing to breweries up and down the coun...