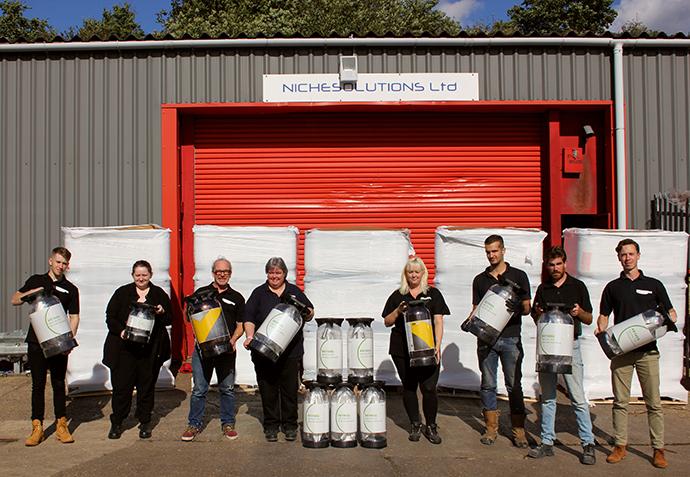 Today's announcement that NicheSolutions GB has become an official reseller of the KeyKeg® range has been perhaps the least surprising but most welcome.
Having been a reseller and collection partner for more than five years in England, Scotland and Wales, this is a partnership that can now move forwards with a collective mindset.
Today's update will trigger a positive gear change that will benefit customers across England, Scotland and Wales with an enhanced level of service and supply while increasing the overall circularity of every new KeyKeg® produced…
To read the full announcement on the One Circle website, please click here.
Latest blogs
BRITISH STANDARD ACCREDITATION ALL IN PLACE: YOU'RE IN SAFE HANDS!  
Nichesolutions is pleased to report that we have recently received our BS EN ISO 9001-2015 accreditation. This means that, as a customer of our brewery essentials, cleaning chemicals and pharmaceutical preparations, you're in safe hands!
COME AND SEE US AT BEER X THIS WEEK!
14th Mar 2022 Nichesolutions can now supply you with everything you need to produceHard Seltzers, including: * yeasts * nutrients * flavourings ... and much more Plea...
HAVE YOU THOUGHT ABOUT BREWING HARD SELTZERS?
2nd Mar 2022 Niche are pleased to announce our new partnership with Pathfinder, whose exciting range of ingredients we're now distributing to breweries up and down the coun...