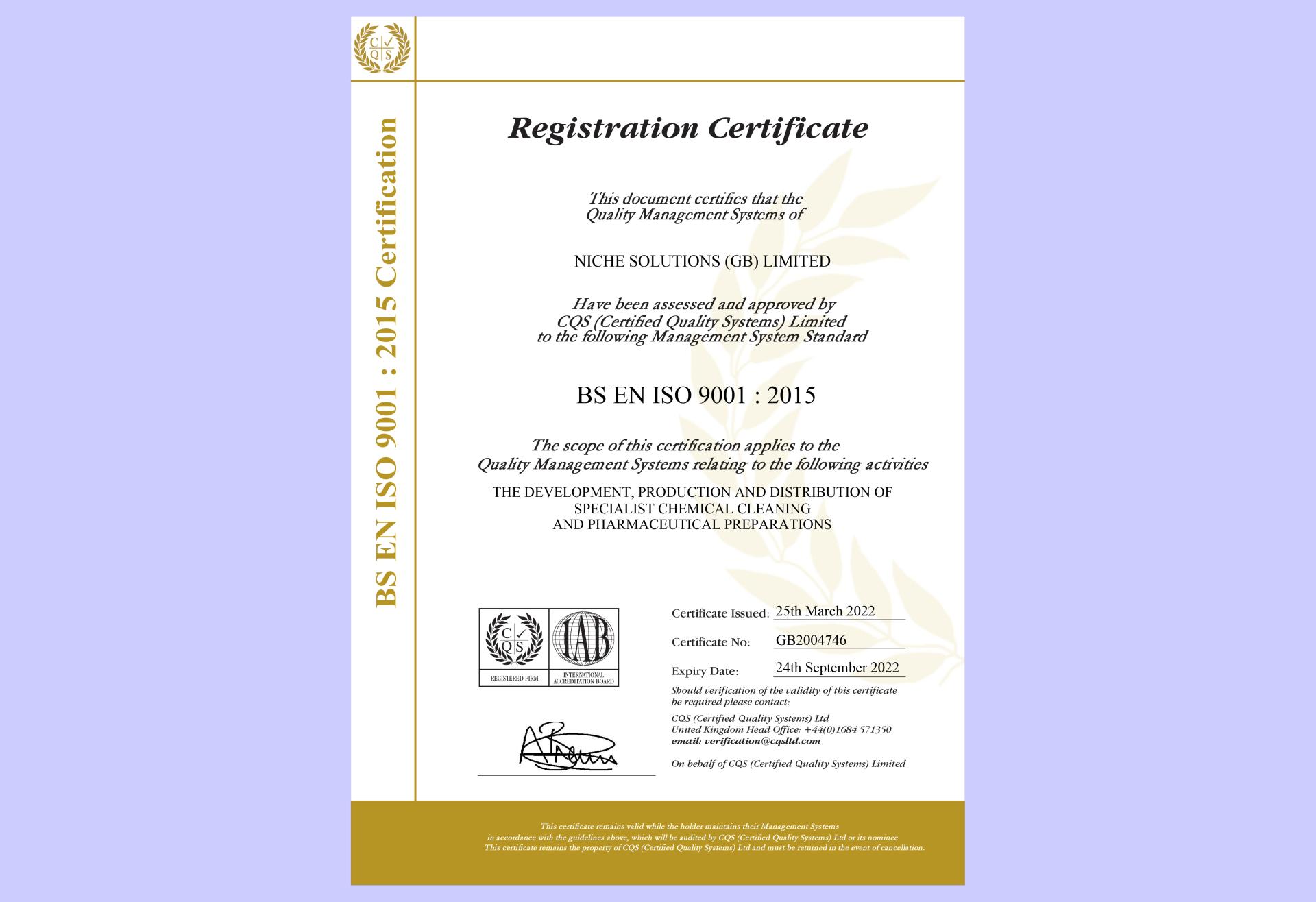 Nichesolutions is pleased to report that we have recently received our BS EN ISO 9001-2015 accreditation.
This means that, as a customer of our brewery essentials, cleaning chemicals and pharmaceutical preparations, you're in safe hands!
The updating of our previous '2008' accreditation was delayed due to Covid issues, so it's great to get right up to date with the new certificate, awarded by CQS in recognition of our quality management systems. 
Rest assured, the development, production and distribution of all our wide-ranging products continues to meet the highest possible standards.
Latest blogs
COME AND SEE US AT BEER X THIS WEEK!
14th Mar 2022 Nichesolutions can now supply you with everything you need to produceHard Seltzers, including: * yeasts * nutrients * flavourings ... and much more Plea...
HAVE YOU THOUGHT ABOUT BREWING HARD SELTZERS?
2nd Mar 2022 Niche are pleased to announce our new partnership with Pathfinder, whose exciting range of ingredients we're now distributing to breweries up and down the coun...
HEARD KEYKEG PRICES ARE RISING? NOT AT NICHE!
HEARD KEYKEG PRICES ARE RISING? NOT AT NICHE! 2nd Dec 2021 As you may be aware, the price of Keykegs is rising from 1st December 2021, and Niche Solutions want to pass our reseller discounts on to you. We're holding our ...